How starting out right with HR can help you build and grow your startup
When you're building and running a startup, having the right people at the right time on your team is critical. For a company that's just starting off and trying to find its footing, however, this can be a difficult task that's often overlooked.
In October, we focused our monthly Twitter chat on the role of HR in startups. We asked #HRTailgate attendees to share their insight on how important it is for startups to have an HR system in place. The host of this month's chat was Sean O'Donnell, Human Resources Manager from G&A Partners' Utah office. Our special guest hosts were Kate Tornone, Editor HR Dive and Bruce Tulgan, Founder & Editor of Rainmaker Thinking.
Check out some highlights from our "HR For Startups" chat below!
---
 Looking for more insights on how HR can help startups?
Join Sean on at 11 a.m. Thursday, October 25, as he keeps the conversation going in our upcoming webinar about the same topic!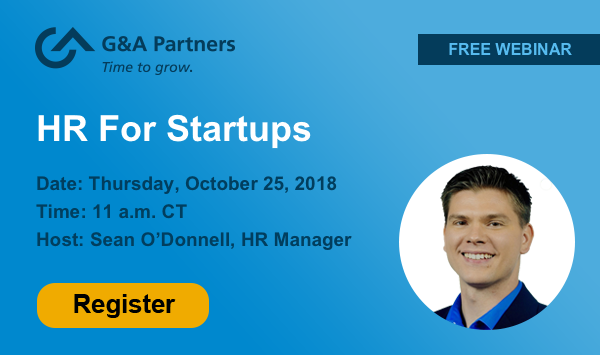 ---